Just a short note today 🙂
If you're like me, you are never 'done' cleaning or organizing your studio/office/craft room. Am I right?
So I was going through my pens (did I mention I LOVE pens? More about that later) and came across my Kuretake Metallic Brush Pens that I bought last December. I decided to do a quick sketch for my Instagram (@MioCartaPesta — Follow me!). The photo below does not do the metallic feature justice — Trust me; it's there 🙂 The ink is nice!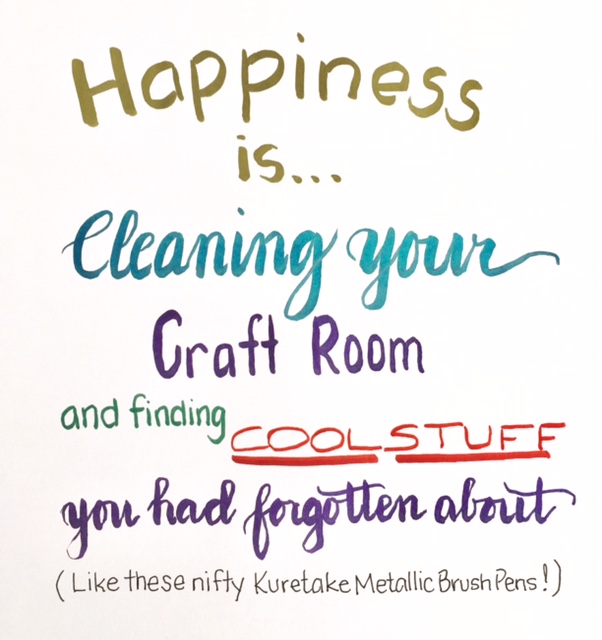 (Where available,  I use compensated affiliate links which means if you make a purchase I receive a small commission at no extra cost to you. )