Any paper-crafting veteran out there can't resist the cute styles and themes of a die cut pack. All those flowers, right?! We all say that we are going to use it in our next planner spread or the next brain dump in our bullet journals or on an original card. But what really happens is these cute little prints on paper just sit there, in an adorable pile, in a cute box, collecting dust. I suffer the same problem, and even though I rarely use or forget to my die cuts, I can't resist buying them. It was high time I figured out what do, because while I love All-Things-Paper, I hate when I have things in my office that I just don't use. So, I came up with the perfect solution– a Xyron Sticker Maker! Odds are you already have this in your stash, and if not, they are relatively cheap. As the saying goes, a planner girl can never have too many stickers. The Xyron Sticker Maker turns any die cut or printed image into a sticker in seconds and you are left to use it as you see fit. The Xyron Sticker Maker comes in multiple sizes (including a disposable option) for an array of media, but all are simple to use, and can turn any flat object into a sticker.
I have re-discovered and dusted off my Xyron machines and have since been using them consistently for my planning, bullet journals and card-making.
These are refillable:
Xyron also makes disposable units, but they are a little hard to find, although I believe Xyron still makes them. Occasionally you can find them on Amazon and HSN.com.
Here are some pictorials (thanks to my daughter, Alex 🙂 ) showing how the sticker maker works: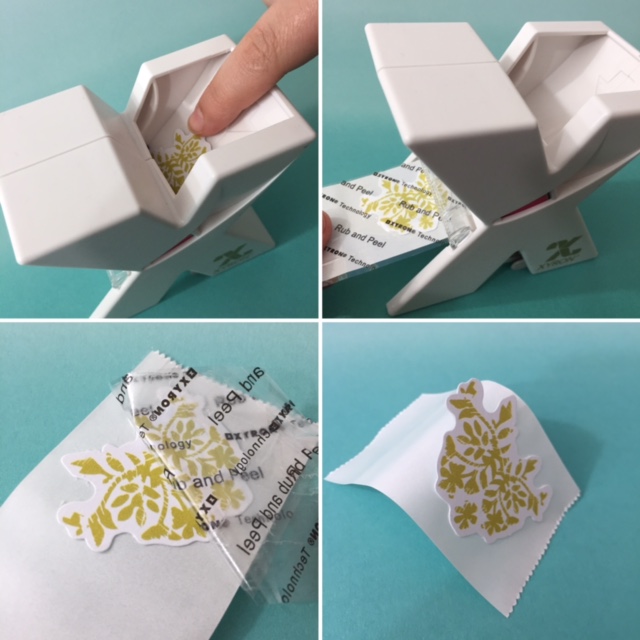 (Where available, I use compensated affiliate links in this post which means if you make a purchase I receive a small commission at no extra cost to you. Thank you so much for your support!)
These are on Amazon: