I made this cute, little card using the extras that came with my Sizzix Sidekick…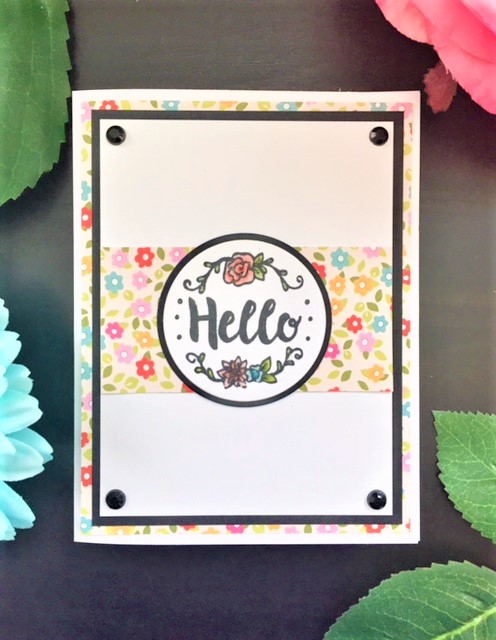 Sometime back, I had acquired the much-coveted Sizzix Bigshot Plus that I had been wanting for some time, during one of Scrapbook.com's fantastic sales. Scrapbook.com had a wonderful Sizzix Big Shot Plus Starter Kit, which came with a bunch of cool stuff!
Here is the Starter Kit that I picked (but first, let me disclose: All  items were personally purchased.  Where available,  I use compensated affiliate links which means if you make a purchase, I receive a small commission at no extra cost to you):
Now, I use this machine several times a week and sometimes several times a day, but sometimes, I am just cutting or embossing various small things, and so I started to search for something smaller. I didn't even know that such a compact little machine was manufactured. Once again, I hopped onto my trusty ol' Scrapbook.com website, and there it was! So I bought it 🙂

Isn't it cute? The machine measures 7.5″ x 3″ x 5″ with an opening that measures 2.75″ wide. And it works wonderfully!
The materials I used are listed below, minus the scraps that I used. It was a rather quick'n'easy little card, and I simply used up a few scrap materials to pull it together.
You all have a great day!
Nanette
Supplies
(All  items were personally purchased.  Where available,  I use compensated affiliate links which means if you make a purchase I receive a small commission at no extra cost to you. Thank you so much for your support!)