This little birthday card didn't take me too long at all! You know, most of the flowers I paint bear little resemblance to any real species. For the most part, they are just made-up flowers. And leaves? Well, they are usually made-up as well, and I put any leaf on any flower 🙂 The fun part of this card is that the leaves are multi-color.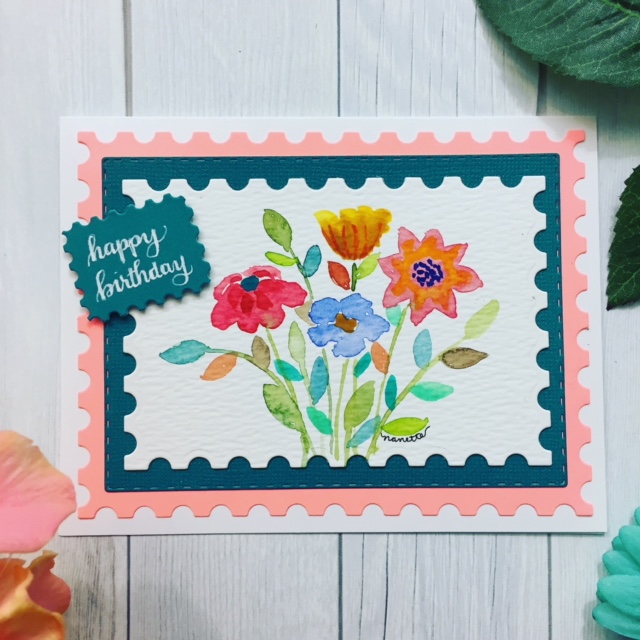 The dies are the Postage Stamp Die Set from Catherine Pooler's Love-is-in-the Air Stamp-of-Approval Kit. Unless you get the kit (which is a wonderful set!) the individual pieces such as the die set are not available for purchase for a few more weeks. However, I posted a similar set below in the Supply List.
I painted this bouquet on Fabriano's Watercolor Paper. I used Prima Watercolors and a #2 Round Brush. I die cut it and two graduating larger layers of scrap paper to fit on to my A2 card base. I used the small Postage Stamp Die to create the sentiment box and lettered it with a white gel pen. Then I adhered it to my card with dimensional adhesive.
That's it 🙂
Have a great day!